A renewed Middle Eastern interest in football sponsorships?
Kantar stats say that 63% of people are more likely to do business with a brand that aligns itself to something they're passionate about, 74% feel more loyalty to a brand that is involved in sports and entertainment, and that brand partnerships help to humanise brands and give them relevance.
The global game is now so powerful that brands wanting to enhance their reputations can ill afford not to be associated with football.
Football Marketing – the numbers
The involvement of Middle East sponsors is a key part in driving the commercial growth at many of Europe's biggest football clubs.
According to KPMG Football Benchmark, the Middle East brands represent the largest sponsors and investors into top flight football at EUR 200M p.a. Some of the largest European clubs are now sponsored by the big three Middle East airlines. English giants Manchester City are sponsored by Etihad Airways; PSG, AS Roma and FC Bayern München are backed by Qatar Airways; while Real Madrid, Arsenal, AC Milan, and SL Benfica all carry the Emirates logo on their shirts. The UAE airline, whose investment was virtually non-existent less than 10 years ago, has emerged as the third largest sponsor of European football (behind adidas and Nike), investing more than EUR 175M annually across several major deals.
Middle Eastern brands account for over 30% of the value of shirt sponsorships in the Brand Finance Football 50 league table, with Fly Emirates supporting more clubs than any other sponsor.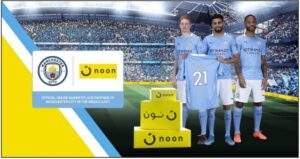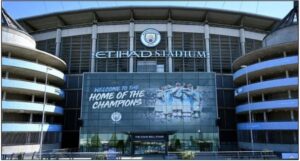 Expo 2020 Dubai and City Football Group have announced a new partnership that will make the largest event in the Arab world the official exhibition partner of Manchester City, the English Premier League football champion.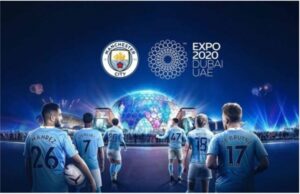 Middle Eastern Brands and their association with football
For years, the UAE has joined forces with the world's elite athletes and sports teams to promote the country around the world.
1- EMIRATES AIRLINE
If there ever was a company that genuinely believes in "SPORT" as the universal language. EMIRATES (EK) would be top of the list
EMIRATES + Football = Proven Success
EMIRATES AIRLINE's sponsorship extends to just about all the places they operate with a healthy skew towards Football.
2- ETIHAD
Sponsorship is a key component of Etihad's commercial strategy as they seek to drive awareness, positive sentiment and ultimately traffic, towards both Abu Dhabi and Etihad.
3 – SNICKERS 
Snickers Creative Director Zorzi Hoyek says that "gaming is booming and we have millions of football e-players in the region".
Snickers wanted to enter the conversation, and FIFA Game was the ideal platform. The challenge was to keep the SNICKERS message alive in the football gaming arena. " You are not yourself while you're hungry", and can become a Zombie or Tekken, so have a SNICKERS.
4 – OOREDOO
Inspired by Ooredoo's commitment to making a difference in communities around the world, Lionel Messi has become an exclusive global brand ambassador for Ooredoo. He supports various programs targeting youth in the Middle East, North Africa, and South-East Asia to help them fulfill their hopes and dreams.
Ooredoo chose to work with Lionel Messi because they believed that football is a shared passion that unites youth in all our countries and that the greatest athletes can play an incredible role in inspiring and enriching young people to make the most of their life chances.
How can your brand benefit from the world of football?
Sources
Deloitte / Middle East interest in European football continues to grow PRL https://www2.deloitte.com/ye/en/pages/about-deloitte/articles/e-interest-in-european-football-continues-to-grow.html
"Expo 2020 Dubai" is an official partner of Manchester City – sports – local https://middleeast.in-24.com/sport/News/10576.html
The changing face of football sponsorship – key players https://www.footballbenchmark.com/library/the_changing_face_of_football_sponsorship_key_players
---