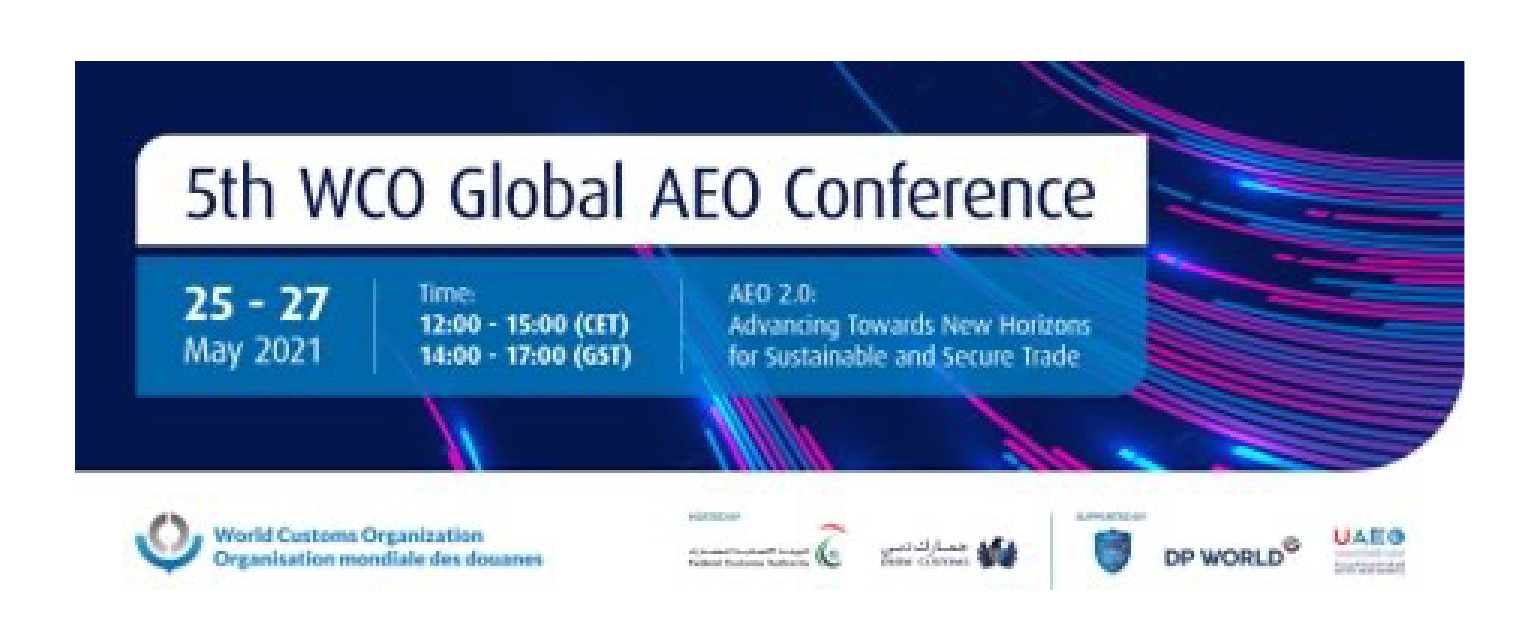 Company
WCO Global AEO Conference 2021
Office
Dubai
Services
Marketing and Communications
Sectors
Government
Situation
Proud hosts of the 5th WCO Global AEO Conference, Dubai Customs wanted to maximise attendance at this global event, whilst also driving awareness and interest in Dubai Customs as a leading agency in trade and customs. With the event postponed from its original date in 2020 due to the pandemic, the revised fully virtual event presented both challenges and new opportunities, and Dubai Customs wanted an integrated marketing, PR and communications strategic approach to ensure that the opportunities were amplified.
Approach
Despite the short time frame of only a couple of months until event execution, our approach was to focus first on ensuring we fully understood the business directions, messaging and objective by researching and developing a marketing and communications strategy. Using these insights, an integrated campaign was developed that included; social content utilising existing World Customs Organisation (WCO) and Dubai Customs social channels, Paid Social Marketing to engage new audiences and international media coverage. Acorn was also responsible for editorial support for multi-lingual (English, Arabic and French) web updates, email communications and script writing.
Results
The event exceeded registration targets, with 3,905 registrations from 150 countries (target 2000 from 100 countries), supported by the integrated communications approach including 24K clicks to register from paid social programs. International media engagement saw over 900 pieces of press coverage. With only a 5 weeks of implementation the Acorn Strategy team produced over 100 deliverables, including social media updates, emails, scripts, creative materials and video content.
Services
Strategy Development
Marketing and Communications program implementation
Public relations management and distribution
Social media content creation
Multi-lingual Editorial Support – including live event support, "onsite" writers and media engagement.
PR highlights
910 press coverage from 2 press releases, all with positive or neutral sentiment.
Total Impact Score average of 190 across tracked coverage
Social media highlights
High reach results for paid advertising – LinkedIn – 4,900 InMails with 2,463 Opens, 970,970 views on YouTube and 4.5M impressions on Facebook/Instagram.
Over 32 social posts created including static posts and video content, distributed across WCO and DC accounts across Twitter, Instagram, LinkedIn and Facebook with potential reach to over 220,000 combined followers.
Editorial highlights
Over 25,000 words created and translated covering English, Arabic and French
Editorial development included, website copy, social captions, web and press articles, press releases and email copy.